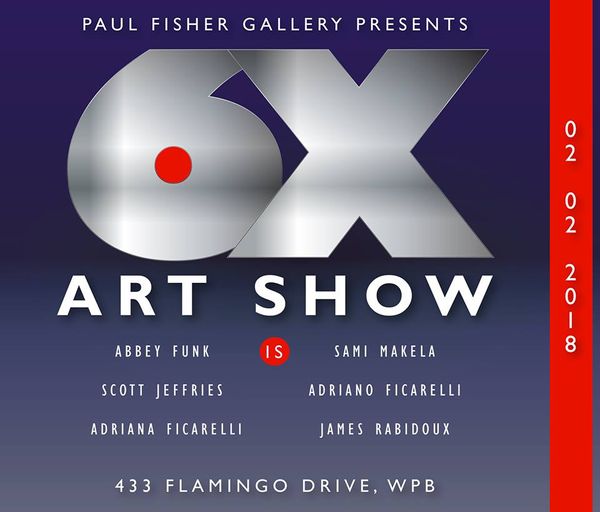 "6X Art Show" at Paul Fisher Gallery
February 2, 2018 6pm - 10pm
Six talented artists are joining forces to present a highly eclectic collection of fine art at Paul Fisher Gallery.
The exhibiting artists are Adriana Ficarelli, Adriano Ficarelli, Abbey Funk, Scott Jeffries, Sami Makela, and James Rabidoux. Mediums include Sculpture, Photography, Fine Jewelry, and Painting.
Opening reception is Friday, February 2nd from 6:00 - 10:00pm. Paul Fisher Gallery is located at 433 Flamingo Dr, West Palm Beach.
Artwork will be on display through February 12th.