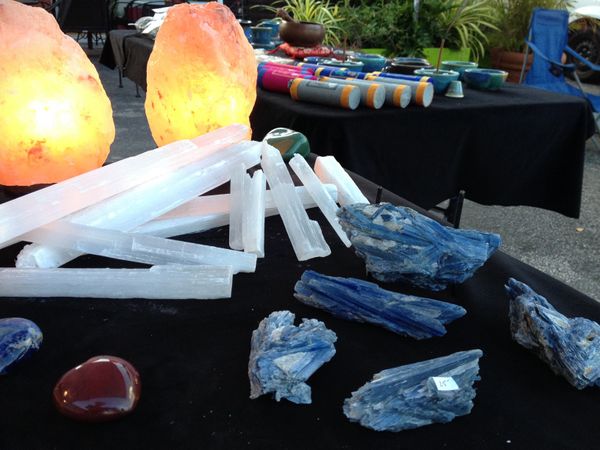 "Bean Scene Sunset Marketplace"
Grassroots vending at it's best! This event is the first of it's kind in South Florida. It caters to vegans and the conscious community as a whole.
Every 1st and 3rd Thursday of the month, I will be taking over a 10' x 10' space for my stones table and ceramic gift items. It is located in Boynton Beach, FL at 410 East Boynton Beach Blvd on the property of Secret Garden Cafe.
Anyone who appreciates the unique flavor of community-based events… I highly recommend checking this out, and I would love to see you there!
Some highlights from the November 5th Marketplace:
Gourmet vegan chefs, yoga on the lawn, my stones table! Tarot card readings and tea, plant-powered food & wellness vendors, live music, healing modalities, singing bowls, locally grown heirloom seedlings and veggies, pop up fashion boutique, painted canvas, and more!