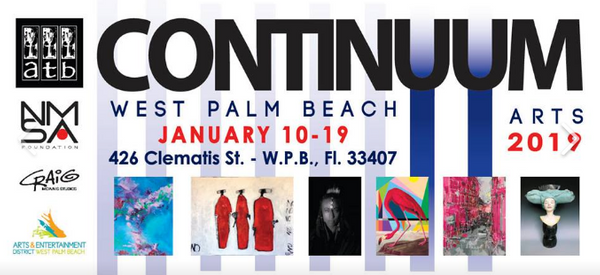 "Continuum" 2019
January 10, 2019 7:30pm - January 19, 2019 10pm
Continuum is an annual popup art fair in the Downtown West Palm Beach area. The mission of the founders is to collaborate different artistic disciplines while enhancing the community. I'm honored that my sculpture "Intergalactic Radio II" will be on display at this prestigious event.
The show starts off with a VIP Black Tie fundraising event. Then there are different events each day running through January 19th.
For a full list of events or to buy tickets to the Fundraising event, please click here. Continuum also has a wonderful Facebook page that will keep you updated on the entire process of putting the show together start to finish.
All charitable contributions go to the No More Starving Artists Foundation.
Old Mac Fabric Building, 426-428 Clematis Street, West Palm Beach, FL 33401