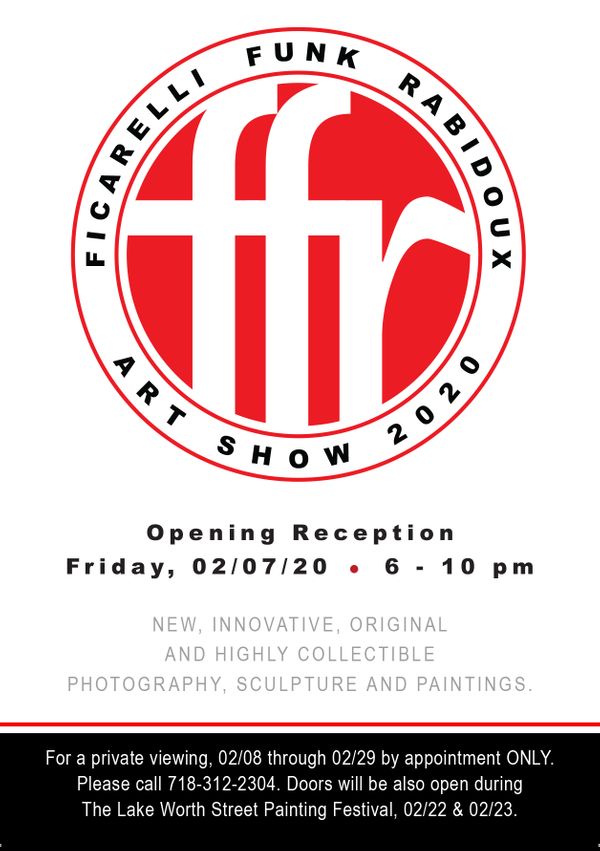 "FFR Art Show"
February 7, 2020 6pm - February 7, 2020 10pm, February 8, 2020 - February 28, 2020
Adriano Ficarelli, Abbey Funk, and James Rabidoux, present FFR Art Show!
Together we are creating an eclectic exhibition of artwork including Adriano's photography, Abbey's sculptures, and paintings by James.
The Opening Reception is February 7th, from 6 - 10pm. Located at Hatch 1121 - 1121 Lucerne Ave, Lake Worth, FL.
The Gallery will also be open during the Lake Worth Street Painting Festival on February 22nd and 23rd. Private viewings are available until February 28th by appointment ONLY. Please call 718.312.2304 to schedule a viewing.