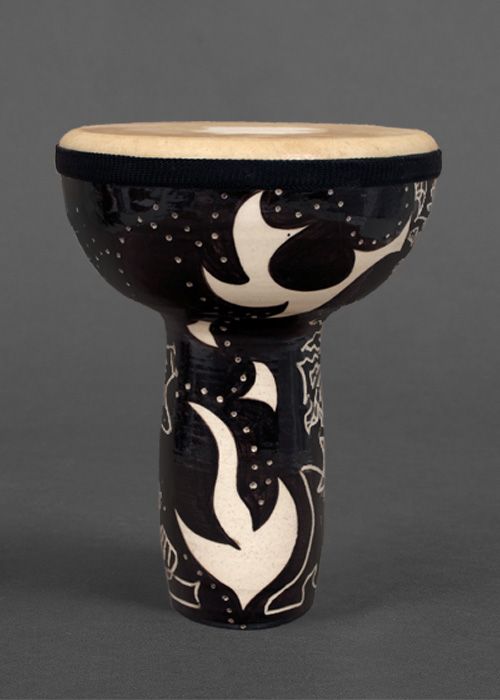 Doumbek Drums
These drums are highly functional, hand carved, one-of-a-kind musical instruments. The ceramic body acts as an amplifier for the sound, and these are LOUD little drums!
Created from start to finish in my studio, I begin by throwing the forms on the wheel. They are fired, glazed, and fired again. Then I stretch and attach the goat skin. After 3 days of drying time, I trim the skin and complete the drum with fabric trim.
More photos of my drums are below.