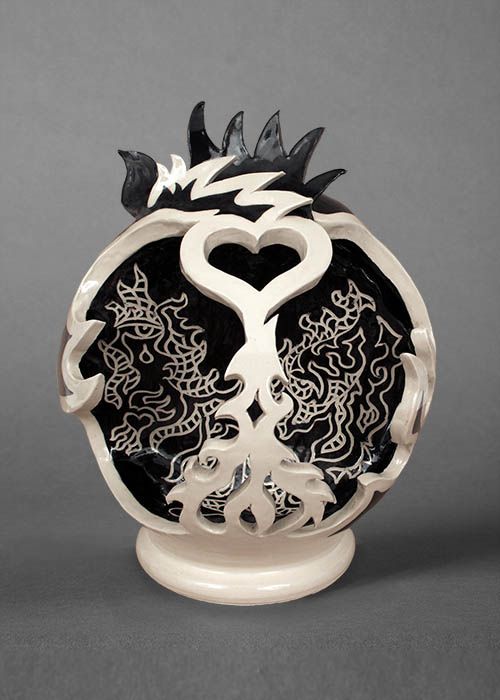 Sgraffito Collection
Technically innovative with a timeless aesthetic, this collection has become a trademark style of A. Funk Studio.
Precision of craft and design play a large role in creating these sculptures. However, so does embracing the whimsical nature of clay. Combining these polarities result in a unique experience for both artist and viewer.
To see additional sculptures in this collection, please click on the images below.