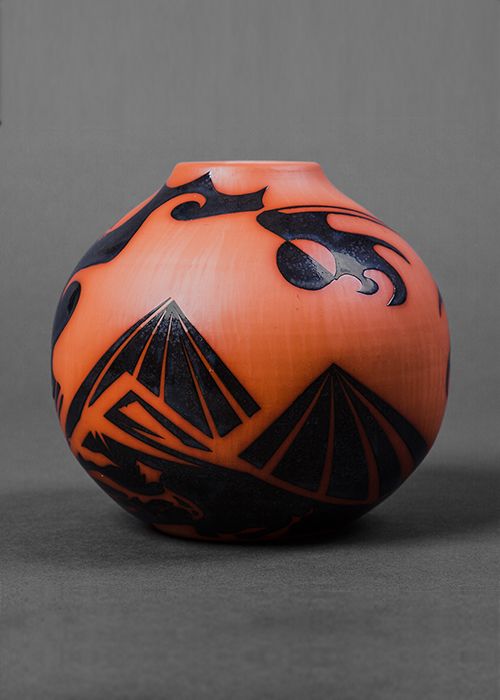 Terracotta
The terracotta collection is one of my earliest collections as a professional potter. It is inspired by my first pottery teachers... the Native American people.
I fell in love with Native American pottery at a young age. Although I didn't learn directly from the tribes, I looked through every book of their pottery that I could find. I believe their influence is apparent in this collection, although the decorative technique is indicative of my own contemporary aesthetic.
More photos of this collection coming soon!