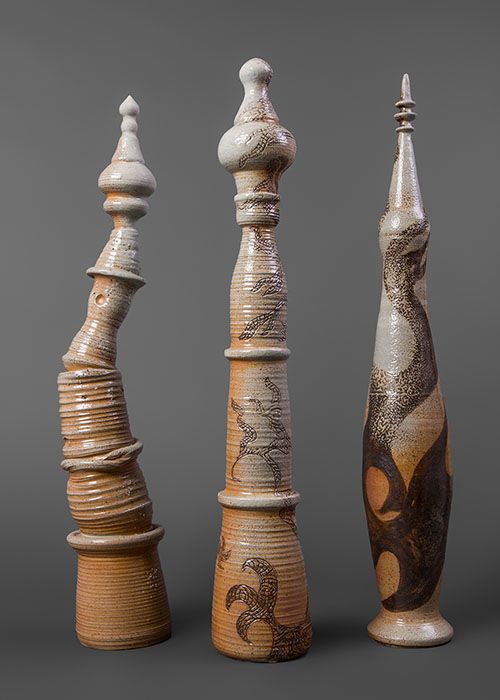 Wood and Soda Fired
This collection was fired in an Atmospheric kiln fueled by gas and wood. No glazes were used on these sculptures. The colors are a result of the smoke, ash, and soda bicarbonate circulating inside the kiln during the firing. Lots of open flame was involved, along with temperatures reaching over 2300 degrees.
The kiln I used for these firings was built in 2012 by three dedicated artists, myself included. The kiln was designed by Jeff Whyman and construction was successful as a result of his expertise. To view the video of our inaugural firing, please go to this link. Videography by 4th Avenue Photography and Video.
Please scroll down for more photos of my Wood and Soda Fired pottery.